MARS Test Bench Systems
Manufacturers and Utilities trust MARS Meter Test Bench Systems for accurate, repeatable, and reliable results.
Learn More
MARS Meter Management Software
How well do the meters in your system perform? Gain insight with M3.
Learn More
Metering Tools and Supplies
From versatile Valve Keys and Strainers to Super Tuff Drill Taps and Zinc Caps, MARS has you covered.
Is your Test System ANSI/AWWA C715-18 Compliant?
Upgrade Existing MARS Test Bench Systems to the latest Industry Standards today.
Learn More
From our Patented Test Bench Systems and M3 Enterprise Software to our field testing equipment and in-house testing services, MARS has you covered for all your water meter testing needs no matter the size or budget.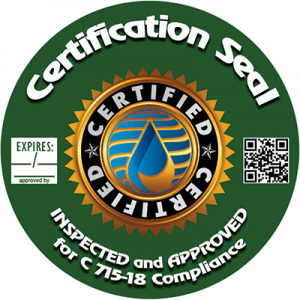 Is your Water Meter Test System ANSI/AWWA C715-18 Compliant?
MARS Company offers the first and only Test Bench Equipment Upgrade Program, enabling customers to upgrade their existing MARS test bench equipment to comply with the ANSI / AWWA C715-18 industry standard.
Is your Meter Shop Certified?
With MARS Maintenance Calibration Certification (MCC), you can protect both MARS and select third-party equipment with calibration, technical assistance, software upgrades, preventative maintenance, training, spares management, and on-site maintenance.