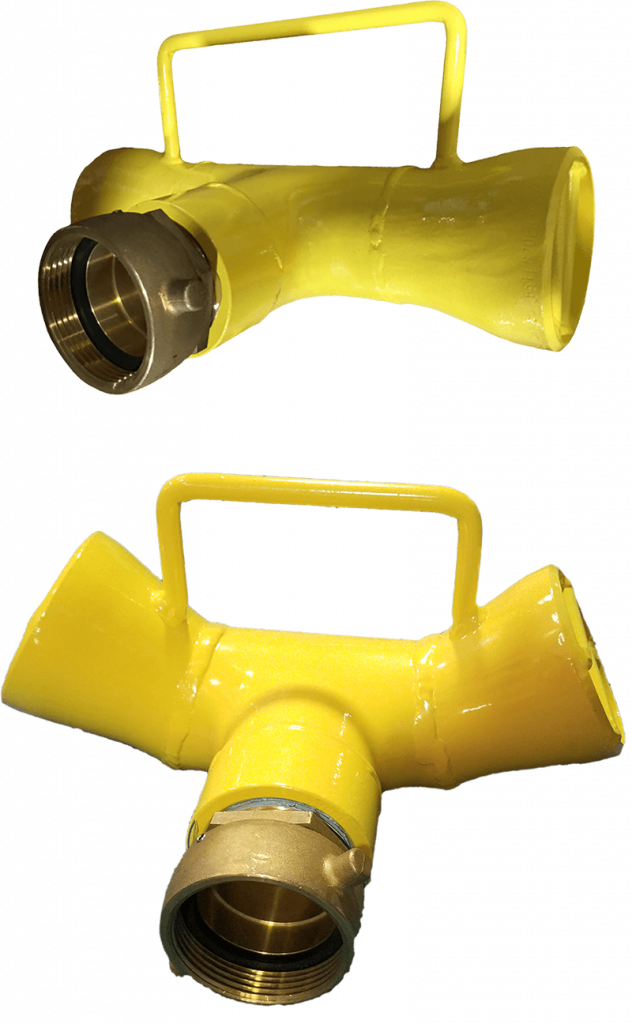 MARS Company developed the ThrustBuster hose diffuser as a safety device for use with water meter field testers. The ThrustBuster adds an increased level of safety to the operator and surrounding property by eliminating the thrust associated with loose hoses that may lay on the ground.
The ThrustBuster is not a metering device. It's Primary function is to reduce the force of flowing water from fire hydrants or hose lines. This helps to control soil erosion and to safely direct the flow pattern. The ThrustBuster is recommended for all field-testing and water main flushing operations in which unsecured hoses are used to direct flow.
ThrustBuster 30° Model:
The initial force of water is centered at the base of the ThrustBuster. The law of hydraulics forces the ThrustBuster to remain in place on the ground. This minimizes the movement of both the ThrustBuster and the hose, dramatically reducing the degree of potential injury.
Features & Specifications
Prevent Injury From Water Under Pressure
Reduces Erosion & Promotes Safety For Fire Hydrants & Unsecured Hoses.
Prevents Side Thrust To Hydrants.
Test Meters Without Securing Hoses.
Fusion Coated In High Visibility Yellow.
Available in 30° Up Angle To Protect Surrounding Surfaces.
Diffusing Bars Further Reduce The Force Of Water.
Available in standard and 30 degree models
Material: Schedule 40 Steel 2.5″
Fitting: 2.5″ NST Bronze Female Fire Hose Fitting
Coating: Type 11 Fusion Nylon Coating
Weight: 21 lbs.
MARS Company Diversified Products come in many sizes, lengths and configurations...
ThrustBuster adds an increased level of safety to the operator and surrounding property...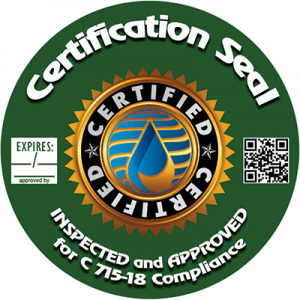 Is your Water Meter Test System ANSI/AWWA C715-18 Compliant?
MARS Company offers the first and only Test Bench Equipment Upgrade Program, enabling customers to upgrade their existing MARS test bench equipment to comply with the ANSI / AWWA C715-18 industry standard.
Is your Meter Shop Certified?
With MARS Maintenance Calibration Certification (MCC), you can protect both MARS and select third-party equipment with calibration, technical assistance, software upgrades, preventative maintenance, training, spares management, and on-site maintenance.