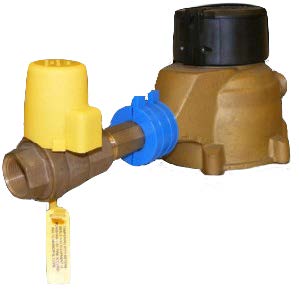 The unique MARS Valve Lock is designed to fit every type and make of Curb Stop available today, straight and angled, locking and no locking, even Minneapolis pattern Curb Stops!
Double-sided, one-way locking strap. Strap is capable of withstanding up to 100 LBS. of pulling force!
The lock is completely reusable and the locking strap is replaceable for pennies.
MARS Valve Lock gives you permanent protection at far less cost, even on locking types by eliminating all need for expensive barrel locks or padlocks.
Warning tags can be custom imprinted to include any legal warning message as well as your utility's name.
Material: UV Stabilized PTFE Nylon
Temp. Range: -50F to +240F
Types: Curb Stop Valve Lock/Strap, Extra Strap-Standard, ID Warning Tag (1 Side), ID Warning Tag (2 Sides), Meter Seals (all sizes)
MARS Company Diversified Products come in many sizes, lengths and configurations...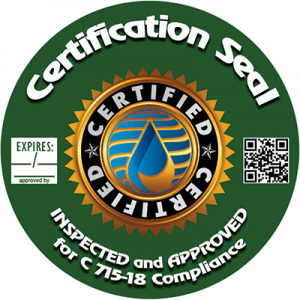 Is your Water Meter Test System ANSI/AWWA C715-18 Compliant?
MARS Company offers the first and only Test Bench Equipment Upgrade Program, enabling customers to upgrade their existing MARS test bench equipment to comply with the ANSI / AWWA C715-18 industry standard.
Is your Meter Shop Certified?
With MARS Maintenance Calibration Certification (MCC), you can protect both MARS and select third-party equipment with calibration, technical assistance, software upgrades, preventative maintenance, training, spares management, and on-site maintenance.