Remote Counter Modules (RCM-100)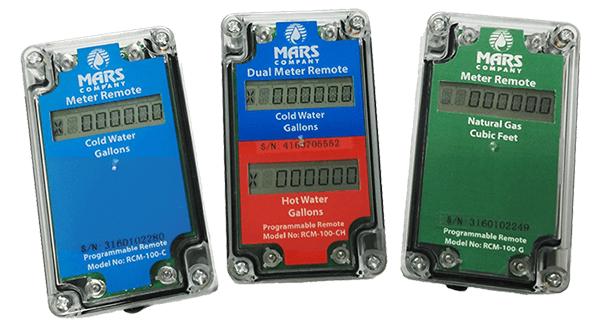 Now California Certified for Water & Gas!
New Field Replaceable Battery
New Spring Tension Terminal Blocks for Easier Wiring
The RCM-100 is a remote primary display with ability to communicate with all types of pulse equipped water & gas meter registers. The customers and meter readers can access the meter reading without having access to the water and/or gas meter itself. It is available in single and dual register models for water, with color coding for hot (red) or cold (blue) water usage. 
We are pleased to announce our NEW California Certified Natural Gas RCM-100 with green color coding! The meter reading is displayed on a 8-digit LCD powered by a 3.6 Volt Field Replaceable Lithium battery. The heart of the RCM-100 is a microprocessor which interrogates an encoder or store counts from any pulse type-metering device. The LCD display continually indicates the current meter reading.
Specifications are subject to change at any time.  Please contact MARS for the latest specifications.
Frequently Asked Questions
MARS Company Diversified Products come in many sizes, lengths and configurations...
The RCM-100 is a remote primary display with ability to communicate with all types...
Installation and Operating Instructions for MARS RCM-100. ...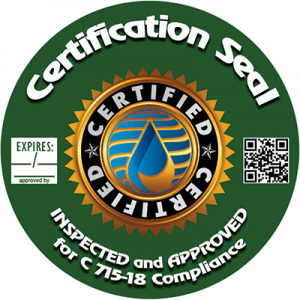 Is your Water Meter Test System ANSI/AWWA C715-18 Compliant?
MARS Company offers the first and only Test Bench Equipment Upgrade Program, enabling customers to upgrade their existing MARS test bench equipment to comply with the ANSI / AWWA C715-18 industry standard.
Is your Meter Shop Certified?
With MARS Maintenance Calibration Certification (MCC), you can protect both MARS and select third-party equipment with calibration, technical assistance, software upgrades, preventative maintenance, training, spares management, and on-site maintenance.