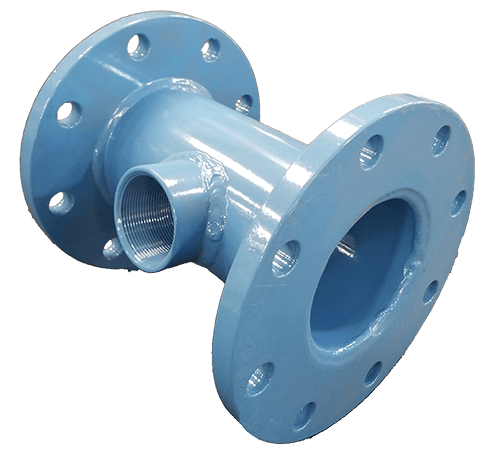 Changing out old water meters for new ones can mean changes in water meter sizes. Advancements in water meter design has led to meters leaving Utility Water Departments and Water Meter Shops with gaps in lay lengths to address upon installation. MARS fabricated spools with or without test ports are used as spacers to make up this difference when exact lay lengths are needed.
MARS Test Port Spools assist in testing the water meter for accuracy without the need to remove the meter from the field. Expediting time and giving you your test results faster. Our standard size coupling is 2" Carbon Steel with custom sizes available, just specify your requirement.
As a sole source, MARS Company Spools comply with all AWWA C207 design requirements and AWWA C213 material requirements.
Features & Specifications
Durable Epoxy Coating
High Impact Resistance.
Produced In Any Size Or Quantity.
Minimum 20 Yr Corrosion Resistance.
Fully Sandblasted Steel & Primer Treated Before Total Bonding.
One-Third The Weight Of Other Vendors Products.
Available sizes: Oval 1.5″-2″, Round 3″-12″, Custom Sizes Available
Body: Schedule 40 Steel Pipe
Flanges: AWWA C707 Class D
Seams: Precision Welded
Operating Pressure: 150 PSI
MARS Company Diversified Products come in many sizes, lengths and configurations...
MARS fabricated spools with or without test ports are used as spacers to make up...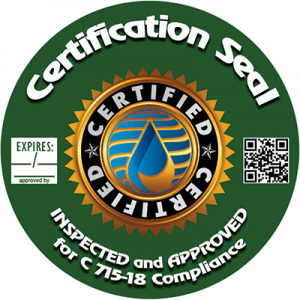 Is your Water Meter Test System ANSI/AWWA C715-18 Compliant?
MARS Company offers the first and only Test Bench Equipment Upgrade Program, enabling customers to upgrade their existing MARS test bench equipment to comply with the ANSI / AWWA C715-18 industry standard.
Is your Meter Shop Certified?
With MARS Maintenance Calibration Certification (MCC), you can protect both MARS and select third-party equipment with calibration, technical assistance, software upgrades, preventative maintenance, training, spares management, and on-site maintenance.